rydiafan wrote:
But then I wouldn't know that Weaver Auto Parts carries Gold Eagle.
I had wondered if anyone actually read the newspaper I painted on.
While technically done, I'm not 100% happy with my Butcher. I'm not practiced at drybrushing smaller details on models, so there isn't as much shading on the red. I'll probably end up drybrushing blue and white around the eyes to give them a glowing effect.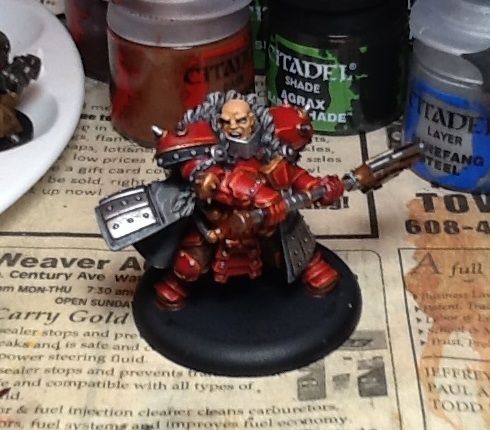 And I haven't nailed down what the bases will look like yet. There should be snow, I guess. Oh yeah, I got a man-o-war done as a test model for the two units I have. The orange highlight is a little sloppy, but it sat for days before I finished it off.